The King and the Clown

(PosTx)
Il film è ambientato nell'epoca della dinastia Joseon.
Jang-saeng (interpretato da Kam Woo-seong) è un clown nella compagnia di Namsadang, dotato di spavalderia ma con scarso rispetto per le autorità, che decide di abbondanare la sua compagnia dopo che il suo compagno e amico di nome Gong-gil (interpretato da Lee Joon-ki), è diventato sempre più spesso oggetto di morbose attenzioni da parte degli aristocratici locali e merce da vendere per il capo della compagnia.
Jang-saeng decide quindi di recarsi a Hanyang (l'attuale Seul) insieme con Gong-gil per una nuova vita.
Qui ingaggia altri buffoni per creare uno spettacolo e con il suo eccezionale talento rende la troupe famosa con uno spettacolo satirico che prende in giro Re Yeonsan (interpretato da Jeonng Jin-yeong) e la sua concubina Nok-su (interpretata da Kang Seong-yeon).
Un alto funzionario reale assiste allo spettacolo e condanna alla fustigazione la compagnia.
Ma Jang-saeng in modo rocambolesco e con molta audacia riesce a portare lo spettacolo alla corte reale alla condizione che se non riusciranno a fare ridere Re Yeonsan, verranno giustiziati.
Quello che accadrà successivamente avrà dei risvolti inaspettati.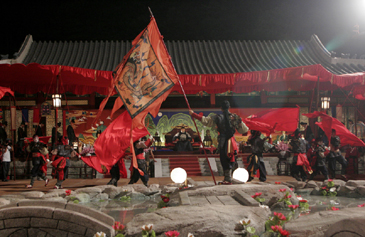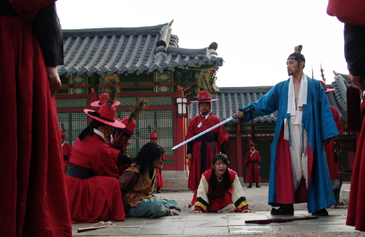 Questo film ha rappresentato un esempio per l'industria cinematografica coreana che sempre più si spinge verso produzioni che superano i 10 miliardi di won e star pagate oltre 400 milioni di won.
Infatti, nonostante la sontuosità di molte scene, è incredibile pensare che questo film sia stato fatto con solo 4,4 miliardi di won.
Questo non ha impedito al film di diventare il film di maggiore incasso dell'ultima stagione cinematografica con 12,3 miliardi di won (staccando nettamente il secondo posto di Welcome to Dongmakgol fermo 8 miliardi).
Proprio il clamoroso successo del film ha fatto nascere vari dibattiti. Ad esempio, il fatto che sia l'ennesimo successo di un film che parla di vicende storiche coreane, come lo stesso Welcome to Dongmakgol e Memories of Murder.
Poi il film ha creato una nuova star del firmamento cinematografico coreano, quel Lee Joon-ki che interpreta la parte di Gong Gil il cui successo press oil pubblico femminile ha per molti giornalisti decretato che le ragazze orientali siano molto attratte da uomini androgini e poco mascolini.
E' senz'altro un film brillante, ben girato e recitato splendidamente. La scena finale è stata considerata la più bella scena finale di un film degli ultimi tempi.
Quando vedo questi film mi ricordo perché sono su questo forum.
Diretto fa Lee Joon-ik, regista di "Once Upon a Time in a Battlefield" ("Hwangsanbul").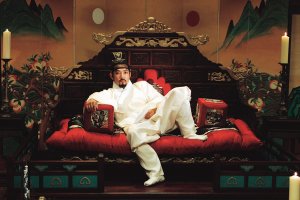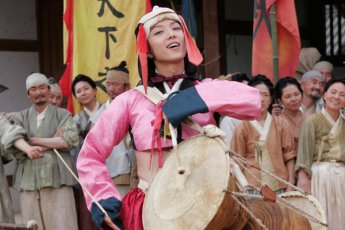 Credits
Regia
: Lee Jun-ik
Produttore
: Jeong Jin-wan
Anno
: 2005 (29 dicembre 2005 la data di uscita nei cinema coreani)
Sceneggiatura
: Kim Tae-wung
Musica:
: Lee Byeong-wu
Durata
: 119 minuti
Cast
: Gam Wu-seong; Jeong Jin-young; Kang Seong-yeon; Lee Jun Ki