The Legend of Gingko (2000)
In una terra lontana due clan si combattono da anni: i Mae e gli Hwasan.
Ad avere la peggio sono i Mae, condannati all'esilio nelle Terre Morte e maledetti dalla Montagna Sacra.
Per vendicarsi degli Hwasan e per porre fine all'esilio, la sacerdotessa degli Mae prepara la riscossa.
Ma per riuscire ad annientare la Montagna Sacra esiste una sola possibilità: forgiare con il sangue e le ossa di mille sacrifici umani una potente spada e la millesima vittima dovrà essere Vee, figlia di un capo guerriero Hwasan e della sacerdotessa Mae.
Ma Vee riesce a fuggire con l'aiuto del padre e viene accolta ed educata dagli Hwasan.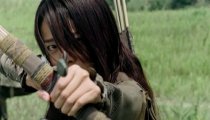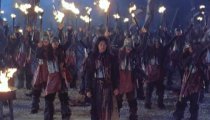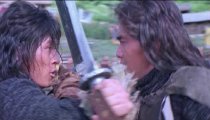 Regista: Park Je-hyun
Produttore: Kang Je-gyu
Art Director: Jin Byeong-sik
Musiche: Kim Hyung-tae
Cast: Kim Seok-hun, Seol Kyoung-koo, Choi Jin-sil, Kim Yun-jin, Lee Mi-suk
Korea, 35mm, 115 min
Messaggio modificato da creep il 18 February 2010 - 06:48 PM