Akira è lieto di presentare per AsianWorld la:
All Week Long
Settimana dedicata alla saga degli All Night Long
Si comincia con:
All Night Long
KCH
Titolo: All Night Long
Titolo Originale: Ôru naito rongu
Nazionalità: Giappone
Anno: 1992
Regia: Matsumura Katsuya
Cast: Tsunoda Eisuke, Ietomi Yôji, 'Third' Nagashima, Ogawa Makoto
Durata: 90'
Genere: Horror - Splatter
Premio per il miglior regista esordiente a Matsumura Katsuya allo Yokahama Film Festival 1993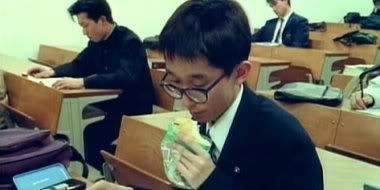 Trama:
Tre ragazzi sono testimoni di un violento accoltellamento. Questa esperienza crea un malsano legame tra loro e quando un' amica dei tre viene stuprata da una gang di criminali, decidono di mettersi sulle tracce dei delinquenti per vendicare la ragazza. La vendetta sarà efferata.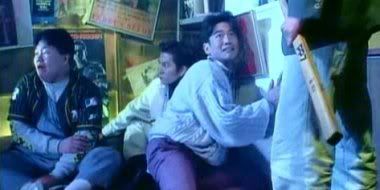 Recensione:
Il film ha due seguiti, diretti sempre dal regista giapponese Katsuya Matsumura. Questa trilogia ha raggiunto negli anni una popolarità enorme per il sadismo e l'ultraviolenza nipponica, seconda solo alla serie "Guinea Pig", ma questa prima parte vede il gore presente solo all'inizio e alla fine (gli effetti speciali sono di Tomoo Haraguchi). Il tono del film varia dal patetico al comico, dalla storia d'amore all'orrorifico, come accade per esempio in "Audition" di Takashi Miike, lasciando sconcertato lo spettatore occidentale non abituato a questi cambi repentini. E' un film controverso, di un'estrema violenza (gli ultimi 20 minuti non si possono dimenticare), una pellicola oscura, senza via di scampo che dall' inizio alla fine non lascia mai il minimo alone di ottimismo. I tre ragazzi, timidi e impacciati all'inizio, tireranno fuori alla fine tutta la rabbia e la repressione di un'adolescenza triste, priva di soddisfazione, fatta solo di solitudine. I "poveri" teppisti di peggio non potevano assolutamente trovare.
Uno dei migliori rape&revenge di sempre. La sceneggiatura è dello stesso regista. Le musiche molto belle e azzeccate sono di Katsuhiro Akiyama e Tatsunori Iwanaga.
Tratto dal sito Hell Of The Living Dead
Altri film della serie All Night Long presenti su Asianworld:
All Night Long 2: Atrocity
All Night Long 3: The Final Chapter
.::Buona Visione::.
Messaggio modificato da Kiny0 il 18 October 2012 - 02:44 PM